Weddings are a specialty at STAR MAUI LIMOUSINE. The comfort, elegance and extra touches of limousine service are often the best value of your special red carpet day.We also offer in house wedding ceremonies and wedding coordination.

Our wedding Limo even features a convenient FIFTH door not found anywhere else for this price.
Beverage service, chauffeur in formal wear, our attentive and knowledgeable staff will insure that a memorable and important part of your wedding is perfect.
Absolutely Loved Photography ~ Stefanie and Anna Riedel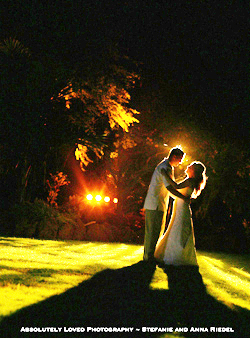 Rates:


Two Hour Wedding Package
(Beverages, Champagne and Red Carpet included)
$200.00
Additional Hours within same area
$80.00/Hour
Additional Hours traveling out out pick up area
$100.00/Hour

NOTE: Prices does not include tax and an automatic 20% gratuity that will be added for the driver. No-Shows will be charged at 100%. Our Cancellation policy is 30 days.
Our limousines have a convenient fifth door to get in and out. This prices are for 7 or less passengers. Call 808 875 6900 for larger limousine prices.

---
We can accommodate your special requests, just ask.


Make Your Reservations Today! Click Here or Call!
Toll Free: 877.875.6900
Locally: 808.875.6900
Star Maui Limousine Service P.O. Box 264, Pu'uenene, Maui, Hawaii 96784
Home | Airport | Weddings | Tours | Sunset at Haleakala
Charters | About Maui | Reservations | FAQ's | Contact Us
© Copyright 2007-2012 • Star Maui Limousine Service • All Rights Reserved